Event Details
Be inspired by women making waves in the LATAM payments industry and beyond. Join us at the 2021 Symposium!
Our keynotes, panels, and break-out work sessions will help strengthen your skills while keeping you on top of industry trends. Hear from women leaders on a variety of subjects including current payments issues and initiatives, fintech, and leadership. You'll also have the opportunity to network with women at all levels and with diverse backgrounds in payment and fintech. This is a must-attend event for any woman who's serious about accelerating her career in the payments industry.
The Women in Payments Symposium is a unique event that provides perspectives from key women leaders in payments, supports diversity and gender parity, and includes topics impacting all aspects of the payments ecosystem. The format is split between networking breaks, keynote addresses, executive panel discussions and career development breakout sessions. This forum is an unparalleled opportunity that is empowering, current and immediately relevant to any woman pursuing a career in payments.
Leadership & Career Development
How to Build an International Career in LATAM and beyond
Latin America is a region with many different markets, encompassing different business opportunities, landscapes, and cultures. As the world becomes more and more connected, opportunity for international mobility becomes increasingly important. This session will explore the experiences of those who have built international careers, and offer tips on how to position yourself to succeed in internationally-focused roles. You will walk away with a better understanding of how to be a better global citizen, the benefits of speaking multiple languages and how to build an internationally-focused mentor network – all while taking care of your emotional and physical health.
Session will be live in English. Translations available in other languages
Leadership & Career Development
Assertive Communication in Virtual Times
Through training we help business executives to improve their communication skills. This ranges from the ability to correctly generate emotions that affect our work teams, to the way we present a business idea. We work on the voice, body language and charisma.
Session will be live in Spanish. Translations available in other languages
Innovation and Driving Change
Open Banking -Challenges and Opportunities in Banking and Fintech
This panel will start with an overview of open banking and of how it is being implemented in Latin America, including the regulatory frameworks, the importance of the central banks to lead the process, and the potential that the open banking ecosystem has to promote a more inclusive and competitive business environment across the region. We will encourage a healthy debate among speakers, focusing on the challenges and opportunities for incumbent institutions, payment processors, and tech companies.
Session will be live in Portuguese. Translations available in other languages
Digital Payments
Digital Currencies- How they came to disrupt the Payments world
The topic would cover how regulated digital currencies (not Bitcoin) are disrupting traditional payment rails including traditional payments such as wires, RTGS, cards, ACH, and other low value. Some ideas to navigate the discussion may be: - Governments approach and position on digital currencies (e.g., who is doing what and when?) - Benefits for various user segments (retail and wholesale segments) - Challenges for adoption (timeline, regulatory and tech issues)
Session will be live in English. Translations available in other languages
Networking & Sponsor Exhibits
Sponsored Session

What's your payments ecosystem strategy?
Nowadays, customers naturally expect the same level of service in-store as they get online. But until now, implementing those payment and commerce services at instore checkout had been long and costly. Having a solution that removes the complexity of connecting to the payments ecosystem and lets you configure solutions quickly is everyone's dream. PPaaS supports your payments ecosystem strategy by enabling you to re-think what value it can offer.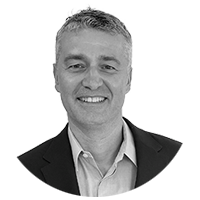 Giulio Montemagno
SVP, PPaaS
Ingenico-Worldline
Executive Panel
Session will be live in English. Translations available in other languages
Moderator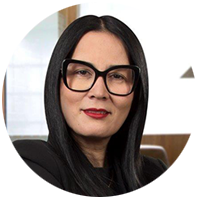 Thayde Olarte
Head of Retail Banking
Scotiabank Mexico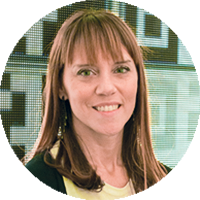 Paula Arregui
COO
Mercado Pago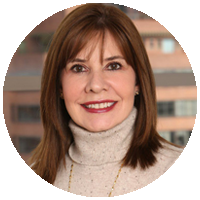 Marcela Carrasco
Division President Andean
Mastercard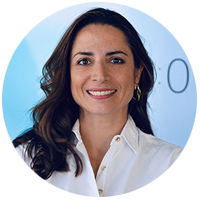 Vanessa Fernandes da Silva
CTO Emerging Technology and Head of Corporate Architecture
Itau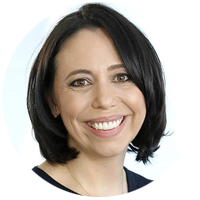 Rocio Velarde
Gerente General, Citibank, N.A. Ecuador Branch
Leadership & Career Development
How to be an Effective Manager Virtually in a Hybrid Environment
How do you manage your team successfully virtually in a hybrid environment? How do you stay visible, internally within your organization and externally across your stakeholder groups (clients, industry peers)? How do you adapt mentorship coffee chats in a virtual environment to make those work? In what has been a most interesting year in view of working from home through country lockdowns, this session focuses on tips and tricks to manage effectively, continuing to stay relevant and in-sync with an evolving environment.
Session will be live in English. Translations available in other languages
Moderator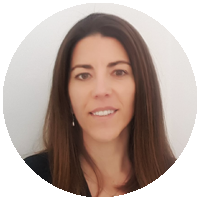 Karen Arroyo Moguel
ACI Fraud Management Sales Executive, Latin America
ACI Worldwide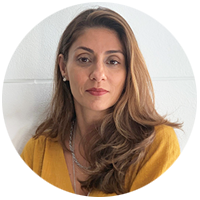 Daniella Cury
Executive Director
EY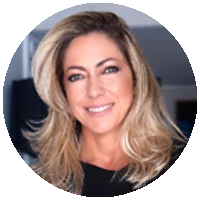 Annali Duarte
Head of Global Transaction Services Brazil
Bank of America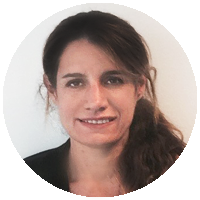 Maria Ganin
Executive Director
JP Morgan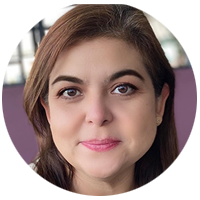 Teresita Meza
Regional Head of Product Global Liquidity and Cash Management
HSBC
Leadership & Career Development
The 30% Club - Forming Alliances and Leadership with a Purpose
Despite being one of the segments hardest hit by the health crisis, the pandemic could be a catalyst for exponential progress for women. Mastercard has been an advocate for women in business and has proven this by offering a variety of programs to support their advancement. This panel seeks to inspire and foster further progress, offering examples including the company's lead in local chapters of the 30% Club, an initiative that calls for greater representation of women across boards of directors, in Mexico and Colombia.
Session will be live in English. Translations available in other languages
Innovation and Driving Change
Rise of Digital Banks in LATAM
The digital banking sector in South America has been growing steadily. This panel considers the boom and relevance that digital banks are gaining in LATAM.
Session will be live in Portuguese. Translations available in other languages
Moderator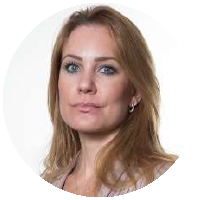 Renata Vilanova
Managing Director Head of Wholesale Payments Brazil
JP Morgan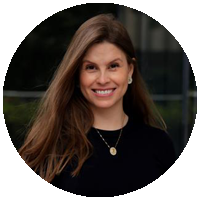 Helena Caldeira
CFO and Investor Relations Officer
Banco Inter/ Inter Bank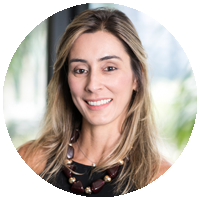 Juliana Guimaraes
VP of Investor Relations at Banco BS2 and CEO of BS2 DTVM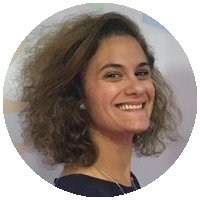 Karina Bellinfanti Rodriques
Partner & Head of Finance
C6 Bank
Digital Payments
The Future of International Payments
How will payments affect your business in not only 2021, but beyond? A discussion on the current and future landscape of international payments. Looking down the horizon, what are the forces poised to shape the industry and what does that mean for payments? How do we get ahead of it and stay agile to adapt to the ever-changing landscape of international payments?
Session will be live in English. Translations available in other languages
Moderator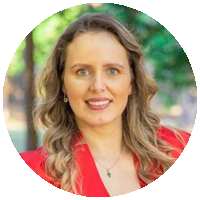 Angie Valencia
Head of Global Clearing and Innovation for Latin America
Head of Global Clearing Market Management
JP Morgan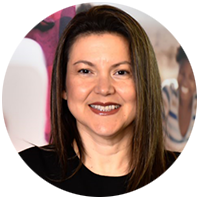 Claudia Bolt
SVP- North America Client Services
Visa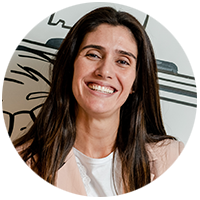 Mariana de Souza
Head of Risk and Compliance
PayPal Brazil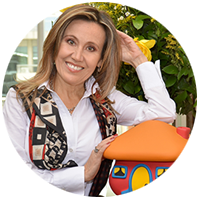 Maritza Perez
Executive Vice President Retail Bank and Marketing
Davivienda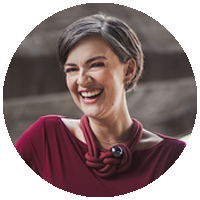 Susan Pastega
Global Risk & Compliance Director
EBANX
Sponsored Session: Finastra
Digital Transformation of Payments in LATAM
Lorena Moya from Banco Pichincha Ecuador and Karina Contreras from Finastra discuss the challenges and future of payments in LATAM
Networking & Sponsor Exhibits
Payments Around the World
Session will be live in English. Translations available in other languages
Moderator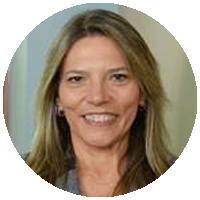 Edlayne Burr
Financial Services - Payments Managing Director
Accenture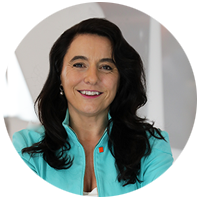 Eva Hughes
Senior Vice President, Issuer Payments, Latin America
Fiserv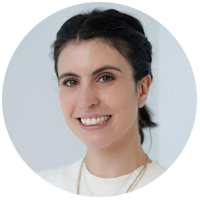 Gabriela Vieira
Senior Vice President
Compliance
dLocal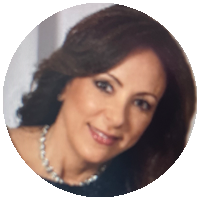 Liba Saiovici
Managing Director
Latin America Product Management
Bank of America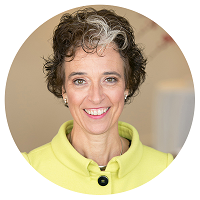 Kristy Duncan
Founder & CEO
Women in Payments