Vanessa Fernandes da Silva, Head of Information Technology, Itaú Unibanco S.A. was transferred to the New York Branch in 2012. In her current role she is responsible for the overall administration and expansion of enterprise-wide change management in IT NY platforms. Vanessa's work has been instrumental in providing change management models to address the need for a constantly changing environment, ensuring that her team is prepared for change and understand the process of enabling continuous improvements to methodologies, tools and training intended to develop a high level of IT change management competencies. 
Vanessa has been employed with Itaú Unibanco S.A., since April 2008, first as Head of Internal Controls & Compliance at Itaú BBA and then as IT Operational Risk and Compliance at Itaú Unibanco S.A. From 2010-2012 Vanessa served as IT Governance for International Units at the Bank's head offices in São Paulo, Brazil.  
Vanessa has demonstrated experience of more than fifteen years in business management, auditing and internal controls management, compliance, development of IT risk controls, management procedures implementation, and personnel oversight. Her proven competence in people management, decision making abilities, policy direction and strategic planning capabilities make her an asset to the NY Branch. Highlights of her extensive professional career include her role as Head of Compliance and Internal Control Department for Itaú BBA, Project Manager for the IT Architecture Group and Head of IT Governance for International Units of Itaú Unibanco S.A, as well as Assistant Managing Director at Kroll Associates (an outsourcing staffing firm), Head of Internal Controls and Compliance Officer for IT Operations of Unibanco S.A., and Head of IT Audit for JP Morgan Chase's Latin America division.  
Vanessa holds an MBA in Technology from the Fundação Getulio Vargas in São Paulo, Brazil. She also holds a Bachelor's degree in Business Administration from the Universidade Metropolitan de Santos, in Santos, São Paulo, Brazil. She completed numerous post-graduate business and management courses at the Massachusetts Institute of Technology Sloan School of Management, Harvard University and University of California at Irvine for which she was awarded certifications.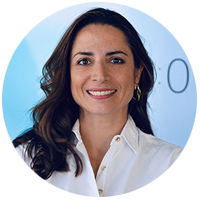 Vanessa Fernandes da Silva
CTO Emerging Technology and Head of Corporate Architecture
Itau