Valeria Strappa has held senior positions in a number of major international corporations including McKinsey, General Electric, Citibank and JPMorgan Chase & Co., where she has been for the past 3 years. 
Ms. Strappa is leading the Integration of InstaMed, the largest acquisition done by JPMorgan Chase & Co. in the last 10 years, aiming to expand the bank's suite of payment services designed specifically for healthcare consumers. In this role, Ms. Strappa is responsible for delivering the acquisition business case by combining the strength and scale of JPMorgan Chase's payments capabilities with a leading healthcare payments solution for consumers, providers and payers aiming to position JPMorgan Chase as leader in the Healthcare industry. 
Previous to this role, Ms. Strappa was Chief Administrative Officer (CAO) Merchant Services, the global payments acceptance and acquiring business of JPMorgan Chase & Co. She was responsible for defining, developing and driving the strategic agenda to deliver the business results. She oversaw growth, optimization and control programs to integrate the acquisition of WePay, strengthen the control environment, expand the business internationally, and improve the client and employee experience. 
Ms. Strappa has a sustained track record in building and transforming businesses in very diverse geographic and environmental contexts, balancing short-term performance and long-term transformation. She became a champion of key business initiatives to anticipate changing client and employee needs, digital disruption and technology transformation. 
Former professional tennis player, Ms. Strappa holds a BS degree in Industrial Engineering and a Global Executive MBA from Fuqua School of Business from Duke University. Ms. Strappa was included on Fortune's "Most Powerful Women in Business in Mexico" list in 2017. 
Val is a member of the International Women's Forum and is a mentor of the Women Athletes Business Network Program since 2017. She is passionate about combining travel and sports. She has completed several Ironman and marathons. She aspires to expand her influence to help unleash the potential in people and businesses'. 
Italian, born in Argentina, Val naturalized as Mexican, where she lived for 19 years. She is now a permanent resident of the United States living in Dallas. She speaks Spanish, English, Italian and Portuguese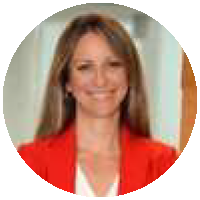 Val Strappa
Managing Director
JP Morgan