Thayde has more than 25 years of retail, commercial and corporate banking experience. Before Scotiabank, Thayde worked in revolving and unsecured credit for MasterCard Canada. She has had progressively senior roles in the financial services industry and leading roles in banks in Latin America. She developed and executed marketing, product and channel strategies in Venezuela and the Andean Region. Her most recent role at Scotia bank was as Head of Digital Banking in Mexico. 
During the time Thayde has worked in banks, she has been involved in Diversity, Women Mentorship and Community programs by influencing and fostering inclusive culture across teams. 

Thayde holds a Bachelor degree in Economics from Universidad Central de Venezuela and a Master of Business Administration degree in Finance Management from Universidad Metropolitana (UNIMET) in Venezuela.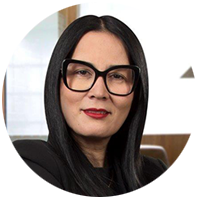 Thayde Olarte
Head of Retail Banking
Scotiabank Mexico