Natalya Spicker is president of SheWorks!, responsible for leading the company's global growth strategy, providing companies with technology and talent to scale their operations globally, and helping women access digital education and remote job opportunities at global scale.   
Prior to this appointment, she was the Vice President of Growth and Strategic Partnerships, and was instrumental in achieving company goals and important milestones. She secured partnerships aimed at promoting inclusion programs for women with world-class organizations, and governments such as Colombia, Ecuador, and the state of Rhode Island among others. 
Natalya is an award-winning talent acquisition expert with over a decade's worth of experience within staffing, creative and technology industries, and has positioned herself as an evangelist for bridging employment and diversity gaps across the world. She sits on the board of the American Advertising Federation of Miami as their Membership Chair, where she has helped impact South Florida's creative ecosystem by driving funds, awareness and support through programs such as the ADDY Awards, and the Creative Futures Scholarships. 
 She has contributed to speaking engagements serving groups like the American Marketing Association, Bridges Unite, the American Advertising Federation of Miami and Fort Lauderdale, and her expertise is sought after for talent mentoring initiatives sponsored by The One-Club Miami, Bizwomen Mentoring Mondays, Miami International University, and many others.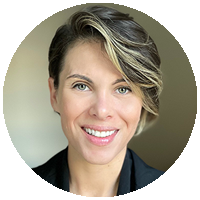 Natalya Spicker
President
SheWorks!