Nasreen Quibria serves as Vice President, Emerging Payments and Technology Policy at Independent Community Bankers of America (ICBA). A recognized payments industry authority, her expertise encompasses the financial ecosystem, spanning disruptive emerging technologies (blockchain, bitcoin, NFC) in the consumer space to corporate treasury, cash management, bank transformation and payment market infrastructure modernization efforts.  These are areas she also covered as a former industry analyst and as an executive consultant with prominent firms.   
Previously Quibria founded the boutique payments research and consulting company Q Insights.  Quibria also served as senior advisor in innovation and technology to NACHA, providing guidance on standardization efforts in U.S. financial services enabled by APIs and ISO 20022.  
Quibria has led successful initiatives in the financial services and technology industries and held key roles in the Association for Financial Professionals (AFP) and the Federal Reserve Bank of Boston's Emerging Payments Research Group. Prior to the Fed, as director of product development and management at Eliza Corporation she played a pivotal role in transforming a start-up company to a profitable business. During her tenure at Eliza, Quibria became the co-inventor of two patents in artificial intelligence.  
Quibria holds a BA in economics from Wellesley College and an MBA in finance and strategy from Boston College.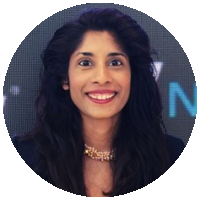 Nasreen Quibria
Vice President
Emerging Payments & Technology Policy
Independent Community Bankers of America (DC)