Marjan is an entrepreneurial executive dedicated to business growth, profitability, and innovation by skilfully investing in the power of human capital and technology.  
She has broad international experience, a deep understanding of business and financial markets, and a proven track record of creating and growing highly profitable businesses.  She enjoys establishing effective strategies and directing major initiatives from conceptual to implementation.   
She joined SETL to lead its mission and drive the commercial success in the payment space. She is responsible for the definition and execution of the go to market strategy. 
Previously, Marjan worked for Ripple as the Global Head of Banking and SWIFT where she was responsible for the commercialization of large-scale projects both in securities and payments, namely Target 2 Securities and SWIFTgpi. Marjan worked for Eurocelar, BNY Mellon and held various positions in sales & network management divisions.   
Marjan has a university degree in Business Administration and research master degree in Experimental & Clinical Psychology.  In addition to English she is fluent in French and Scandinavian languages.  
Women Power List 2017 & sitting on the board of directors of different associations and Neo banks.  
Well known industry speaker.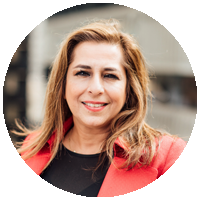 Marjan Delatinne
Managing Director- Payments
SETL