Mariana has been at PayPal since 2013, when she arrived to manage the Compliance area in Latin America. Currently, as Head of Risk and Compliance at PayPal Brazil, she is in charge of Compliance, Regulatory Affairs, Payments Market, Anti-Money Laundering and Risk Management. 
She has extensive experience in financial market operations, payments, compliance and other matters involving banking and foreign exchange regulations. 
Prior to PayPal, she worked at Goldman Sachs and Trench, Rossi e Watanabe Advogados. 
Mariana holds a bachelor's degree in Law from Pontifícia Universidade Católica (PUC) - São Paulo, and LLM degrees from King's College, London (Master of Laws and International Finance), and Ibmec (Financial Market Law).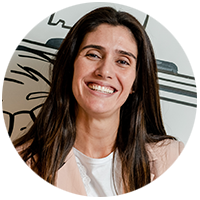 Mariana de Souza Gregorin
Head of Risk and Compliance, PayPal Brazil