Liba leads the Latin America Cash Management Product team at Bank of America. Her responsibility includes delivering and management of market leading products and services to meet the needs of Global Multinational Corporations and Financial Institution clients with operations in the Latin America region. Her team of product managers and specialists is primarily based in Mexico, Brazil, Chile and Miami. 
She has been with the bank for 23 years in various roles supporting Latin America, including Financial Institution Sales, Product Development, Product Management and Country Expansion including establishing the GTS business in Brazil as part of the commercial banking license expansion. For the last 6 years she has been focused in enhancing the bank's cash management capabilities in Brazil and Mexico and supporting the region's strategy to grow the business coming from multinationals doing business in Latin America. 
Liba holds a bachelor's degree in Economics and an MBA from Florida International University. Her credentials include the Cash Manager Certification (CCM) and SWIFT for Corporates Specialist certification. She serves as Board Member of FIBA (Florida International Bankers Association) and was recognized as one of PaymentsSource's Most Influential Women in Payments for 2021.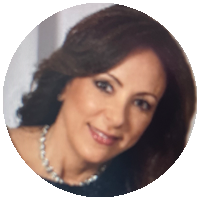 Liba Saiovici
Managing Director
Latin America Product Management
Bank of America