Karen has been working in the electronic payments industry for 15 years now, this time that has brought her the opportunity to develop a solid career based on the experience she has got from different roles starting as engineer and  transitioning to different roles that have let positioned herself as senior consultant and leader for Latin America. 
She has participated as speaker in regional summits like Cl@b, Felaban, ABM (Mexican Banks Association), and other local fintech's events. 
Karen got her Bachelor of Science, Major in Computer and Information Science from TEC de Monterrey, and MBA with International Management specialization from Bellevue University.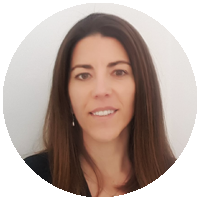 Karen Arroyo Moguel
ACI Fraud Management Sales Executive, Latin America
ACI Worldwide