Julia Streets is a champion of fintech entrepreneurship and innovation. 
 
In 2007, Julia founded Streets Consulting, the business development, marketing and communications consultancy. She helped launch the Chi-X brand of international alternative stock exchanges, including Chi-X Canada. Since then she and her team have advised a wide range of firms in the world of capital markets, B2B and payments, and offering specialist technology including blockchain, artificial intelligence, cyber and more.  
 
Prior to founding Streets Consulting in 2008, Julia was global head of communications at NYSE Technologies, serving on the Executive Committee and European head of marketing and sales development at Instinet. 
 
Wary that diversity and inclusion is fast becoming the latest corporate marketing jargon (a bit like 'innovation is in our DNA'), last year Julia launched a podcast series 'DiverCity Podcast'. On each episode, industry luminaries shine a light on progress, call out areas requiring further focus and offer insights and best practice to help listeners drive change. (www.divercitypodcast.com // @DiverCitypod) 
 
Brummell Magazine, known as the 'City's little black book', has recognised Julia a number of times— last year as one of their 30 Inspirational Women Influencers, in 2014 as one of 30 Inspirational Women Entrepreneurs and in 2013, one of 30 Inspirational Women on Boards. She is one of SWIFT's Global Power Women in FinTech and been listed in Innovate Finance's Women in FinTech Power List for the past three years. 
 
Julia is the author of 'The Lingua Franca of the Corporate Banker', lampooning corporate jargon. She is called upon to host and MC many public events, is an after-dinner speaker, and stand-up comedian. 
 
Julia is proud to serve as a trustee of the charity 'Street Child' and is a Fellow of the British American Project, the transatlantic leadership fellowship.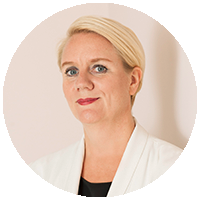 Julia Streets
Founder & CEO
Streets Consulting