Eva Hughes is Senior Vice President, Issuer Payments, Latin America, Fiserv. In her role, she focuses on providing Payments as a Service, software and associated solutions and services for credit, debit and prepaid issuer portfolios of financial institutions across 25 countries.  
Previously, Hughes was Vice President for Global Financial Services in Latin America, First Data. Her career with First Data spanned over two decades with roles in technology operations, client relationships and servicing, business development, and international product management. Hughes previously led the issuer product segments in EMEA and Latin America, providing product innovation and business development support for Asia Pacific and the U.S.    
Hughes earned her M.B.A. and Bachelor of Science degrees at Bellevue University and studied Computer Science at the University of Seville.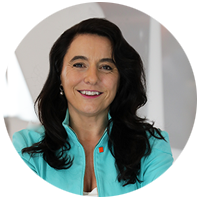 Eva Hughes
Senior Vice President, Issuer Payments, Latin America
Fiserv