Dr Estelle Brack is International Consultant, in Banking and Financial services, President of KiraliT, focusing on building digital banks, especially for small resilient / circular economies (Africa, Caribbean, etc.), promoting financial education, funding (women) entrepreneurs in Africa and the future of banking, financial services and payments (digital currencies, CBDC, etc.)  
She was previously Chief Economist and Program Director for International Payments and Solutions at BPCE (Banques Populaires – Caisses d'Epargne), the second largest French Bank and then at its subsidiary dedicated to Payments - Natixis Payment Solutions. 
Estelle earned a PhD in international economics, money and banking with honors from Paris-II Pantheon-Assas University in 1997, and has since published two books and more than 50 papers. 
She is Ambassador for France of the European Women in Payments Network since 2018.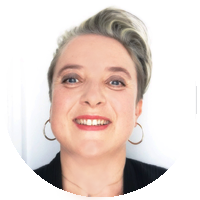 Dr. Estelle Brack
Founder, Chariwoman
KiraliT