As General Manager Peru and Regional Country Director Colombia, Ecuador & Bolivia for Western Union Global Money Transfer, Claudia Reyes is responsible for all consumer to consumer operations, products and services, including money transfer, bill payment and foreign exchange. She is also responsible for accelerating Western Union's omni-channel expansion in the region, bridging both the physical and the digital worlds of money. 
Prior to Reyes' promotion to her current position in 2017, Claudia was Senior Regional Operations Manager for Peru, Chile, Ecuador and Bolivia, based in Peru. 
Reyes joined Western Union in 2012, as Operation Manager for Western Union Peru and has held roles of increasing responsibility. 
Prior to joining Western Union, Reyes worked for Rimac Seguros (Insurance Company) in Peru in operations and customer service. 
Reyes holds a Master's in Business Administration with specialization in Marketing from ESAN University (Peru), her graduation studies in UIGV and PUCP in Lima. She holds several post grade studies and certifications in Operations and Processes.  
Reyes has knowledge of the Latin American and Caribbean markets, having worked with some of the countries in the Region. She is fluent in English and Spanish. She currently lives in Lima, Peru.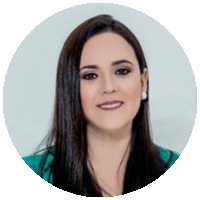 Claudia Reyes
General Manager Peru
Regional Country Director Colombia
Ecuador & Bolivia
Western Union