Annali Duarte is the head of Global Transaction Services (GTS) for Bank of America in Brazil with 32 years of experience in the financial industry. She is responsible for driving the GTS strategy in the country, and lead the GTS local products and services, including payment and receivable solutions, liquidity, Trade & Supply Chain Finance. 
She is also the LatAm Lead for Global Banking Digital Strategy, responsible to leverage global tools towards digital transformation and provide clients a digital experience while driving digital adoption across our regional coverage base. 
She is the Chair of the Diversity and Inclusion Committee in Brazil and in Latin America, working to bring awareness, create an inclusive workplace environment and understand the needs of our clients and communities to drive a responsible growth. Annali is also part of the Investing in Women Leadership and joined the Global Diversity and Inclusion Council (GDIC) representing Latin America, who help set priorities and drive action and accountability within their respective business. 
Prior to joining Bank of America, Annali worked at Bank Boston, Santander and Citibank, with experience in different lines of business such as FX operations, FX trading desk, cash management products and sales for small, middle and large corporate clients. 
Annali has a Bachelor degree in Foreign Exchange and a MBA in marketing from Insper Business School. She completed the Women's Leadership Program in the University of North Carolina and participated in the Neuroscience for Leadership course at MIT, as part of an Executive Leadership Program.  
She is fluent in English, Spanish and Portuguese. Also she is a mother of two, loves to travel and can't wait to go back to diving classes.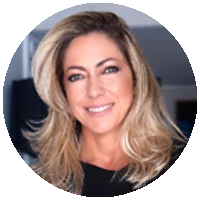 Annali Duarte
GTS Head-Cash & Trade/Managing Director
Bank of America